Wheatley Homes East looks to grow support for community garden project
Wheatley Homes East, in partnership with Friends of Thornybauk, has launched a bid to transform a tired community garden in the west of Edinburgh into a vibrant space where locals can connect.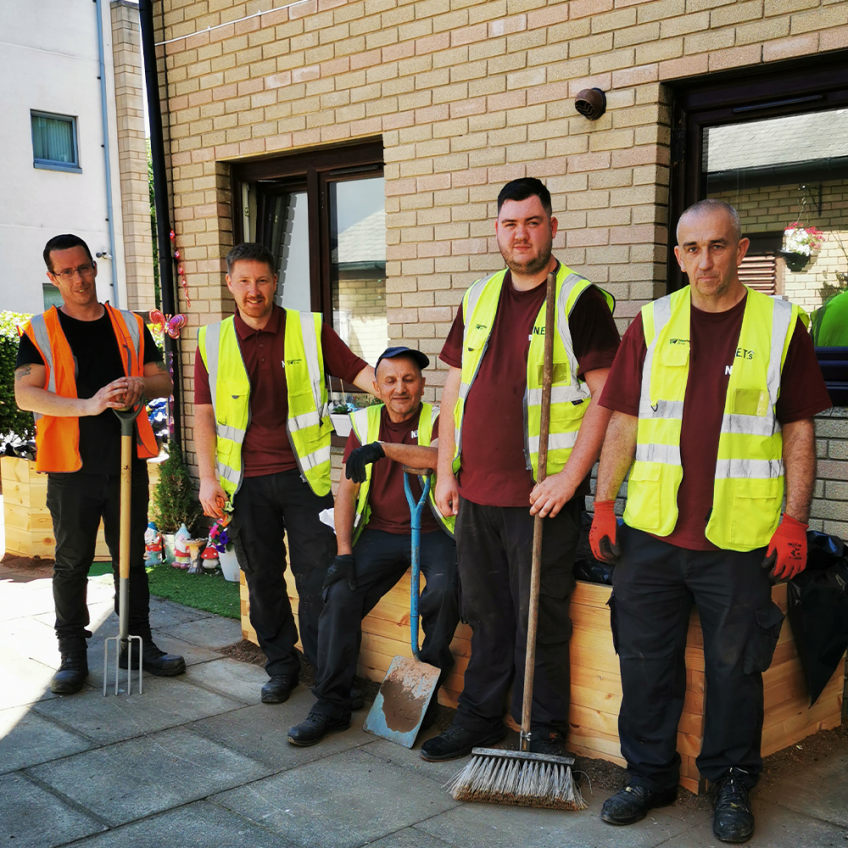 If successful, the community garden – which will be led by local gardening enthusiasts – will give residents of Slateford Green and Gorgie Park Close the opportunity to grow their own produce.
It will also improve mental wellbeing and tackle social isolation by bringing people from different backgrounds together.
Wheatley Homes East is supporting Friends of Thornybauk with its bid to the Edinburgh Community Climate Fund – established by City of Edinburgh Council to enable community-led climate change projects.
Through the fund, any Edinburgh-based community, voluntary or non-profit organisation can apply for up to £20,000. Bids are then shortlisted then put out to a public vote.
Managing Director of Wheatley Homes East, Laura Henderson, said: "Community activities such as this garden are key to engaging with our tenants in a meaningful way where everyone can get involved.
"The funding will be used to purchase a variety of gardening supplies, including enriched soil, vegetable and flower seeds and gardening tools.
"It will also allow the group to make bigger purchases, such as a poly greenhouse and a wooden table for the garden, where members can sit and admire their hard work.
"It would be brilliant if staff from across Wheatley can show their support by voting for Friends of Thornybauk as their number one 'Growing net-zero communities'."
Voting is open from Friday 3 March to Sunday 12 March 2022. Place your vote by clicking here.
Friday, March 03, 2023